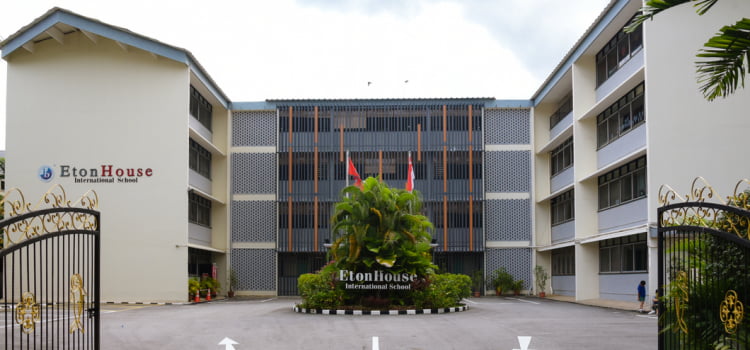 Middleton International School is part of the EtonHouse International Education Group that is headquartered in Singapore with 120 schools spread across 12 countries.
Together these schools provide high-quality education to over 15,000 students globally. Over the last 25 years, EtonHouse has been at the forefront of international education offering innovative pre-schools and K-12 schools across Asia. EtonHouse schools follow an international bilingual curriculum derived from best practice. In the early years, an inquiry-based "Inquire-Think-Learn" curriculum inspired by the Reggio Emilia approach is followed. EtonHouse International Primary and Secondary Schools offer the highly successful International Baccalaureate (IB) Programme and the IGCSE qualification.
The EtonHouse Group has won several accolades for its exemplary practice such as the "Outstanding Leader" and "Outstanding Teacher" awards conferred by the Ministry of Social and Family Development (MSF) in Singapore in 2011 and 2012. In 2014, the MSF presented EtonHouse with the "Outstanding Centre for Teaching and Learning" Award and the Early Childhood Innovation Award in 2015. The international IB K-12 school in Suzhou was voted as one of China's best international schools by a research-based firm based out of Havard.
The Group also works closely with the Government in Singapore and China. In early 2014, EtonHouse was selected by the MSF in Singapore to be part of the Anchor Operator (AOP) Scheme to launch E-Bridge Pre-School, providing high quality and affordable early childhood services for Singaporean families. EtonHouse schools in Suzhou, Wuxi and Nanjing were started at the invitation of the Jiangsu provincial government.
The Group is deeply committed to research and professional development and excellence in educational practice. In March 2010, the EtonHouse Education Centre brought the first Reggio Children conference to Singapore. In 2013, EtonHouse became a member of the Reggio Children International Network and launched REACH (Reggio Emilia in Asia for children), the first organization to represent Reggio Children in Asia and continues to offer high-quality professional development opportunities on a regular basis to further enhance its standards of practice.